Plan events that will keep them talking…
With over 20 years' experience managing effective, unforgettable projects and events for her clients, Menna is most passionate about developing experiences that transform communities and industries, inform, engage and get real results. 
Menna is a Marketing and Event Strategist, Speaker, and Founder of Leading Ladies Networking.
Menna's event management work has spanned several world-class performance festivals and sport championships including Tall Ships and the World Cup Equestrian Qualifying championships, the IIHF World Junior Hockey championships, within and alongside award-winning PR & Marketing Agencies, in the music and film industry, the financial industry, and she has managed some of the region's most notable awards shows and corporate events here in Canada and also in New Zealand. She's lent her talents to dozens of charitable organizations including over 20 charity golf tournaments, several high-profile galas, weddings and private events, and she's managed two separate events with Prime Minister Justin Trudeau. Her favourite work is when events and marketing objectives converge, having planned dozens and dozens of corporate and small business marketing, launch and promotional events.
She founded Leading Ladies Networking events for women in 2012 and it has been going strong ever since, elevating the overall networking landscape for women in business in Nova Scotia. After countless testimonials from women who've attended her events, she can happily say she's facilitated countless connections, collaborations, opportunities and relationships.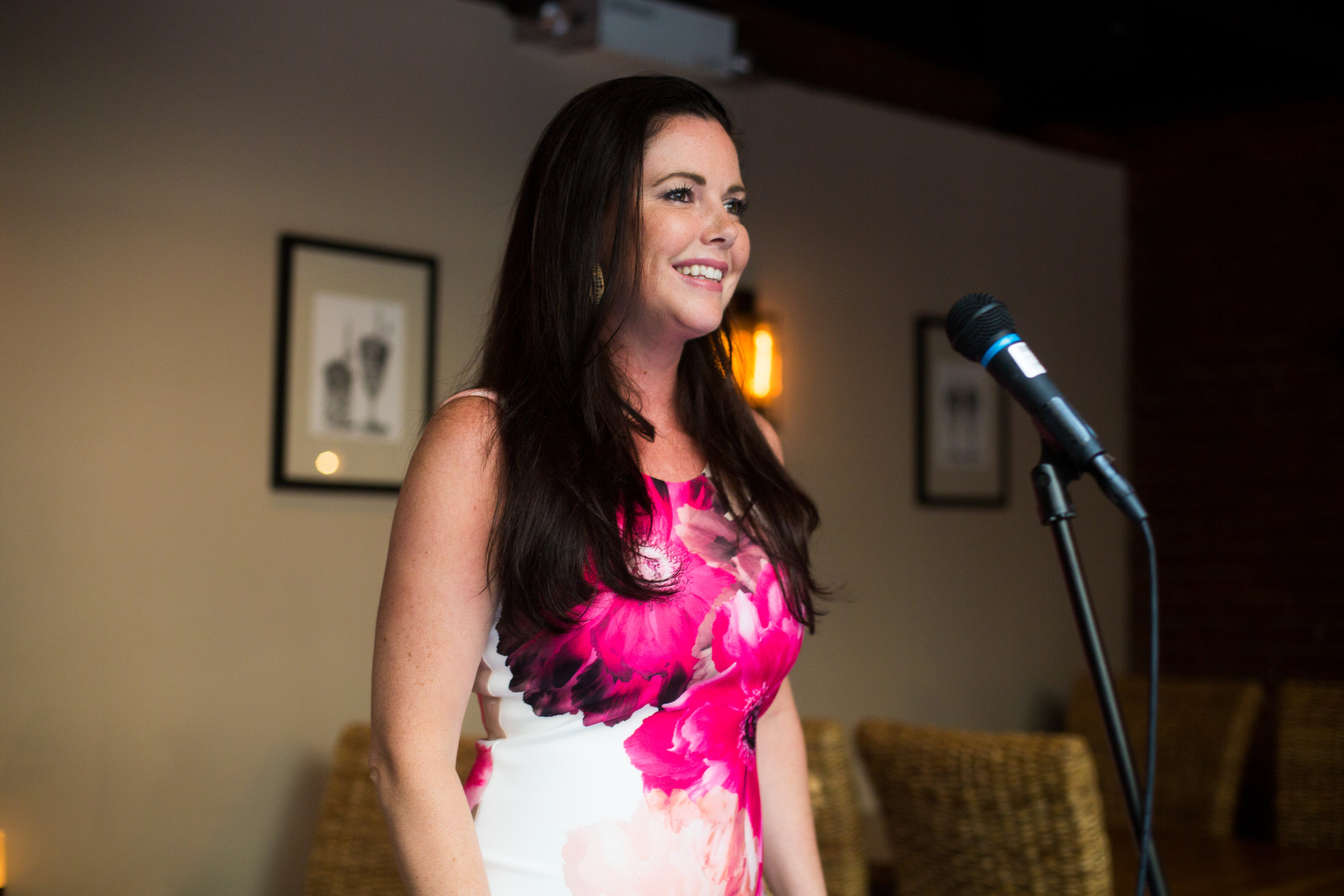 "From designing my 10th birthday party (a backwards-themed party) where I had hand-written invitations in the mirror, and convinced my parents that eating the cake first was just part of the theme, (one of my 10-year-old self's most brilliant hoodwinks), strategically designing event experiences that engage audiences has always been in my blood.

At the heart everything I do, is an unparalleled passion for connecting people with solutions and helping them harness the power of strategic events to grow their businesses."