Thank you to our rockstar venue: Lot Six Bar & Restaurant. We are obsessed with your incredible cocktails and appetizers and you truly know how to keep our guests happy.. Want to book your next event, hot date or business besties night out at Lot Six? Click here to inquire.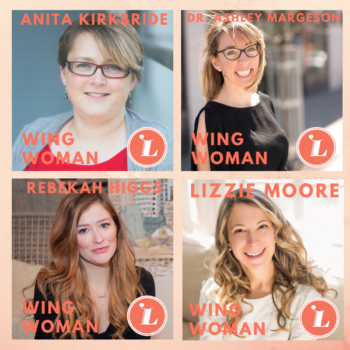 We were fortunate to have prizes from Lindsay MacPhee at The Floatation Centre! *Book your next float and use the not-so-secret password: "Leading Ladies", for a special discount and gift!! Thanks also to Monique Price of Modern Age Spa, who donated a price package worth over $175!! Plus, one lucky lady walked away with a gorgeous bouquet of flowers and gift certificate to Lot Six!
And a huge thank you to Maclean Smith who graciously greeted everyone when they arrived.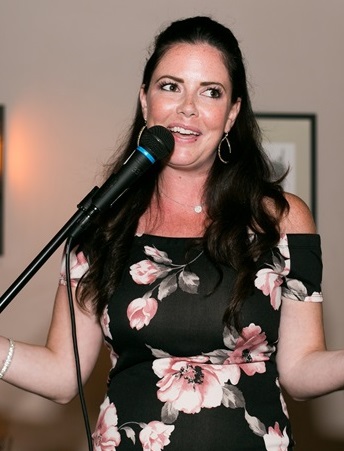 Menna knows first-hand that face-to-face networking is the #1 way to drive referrals and new clients to your door. Acquiring new clients is more complex and expensive than ever and making sure you are out there networking effectively is more important than ever before. If you would like to book Menna for a presentation, lunch & learn or as a guest speaker, visit our speaking page and email us your details!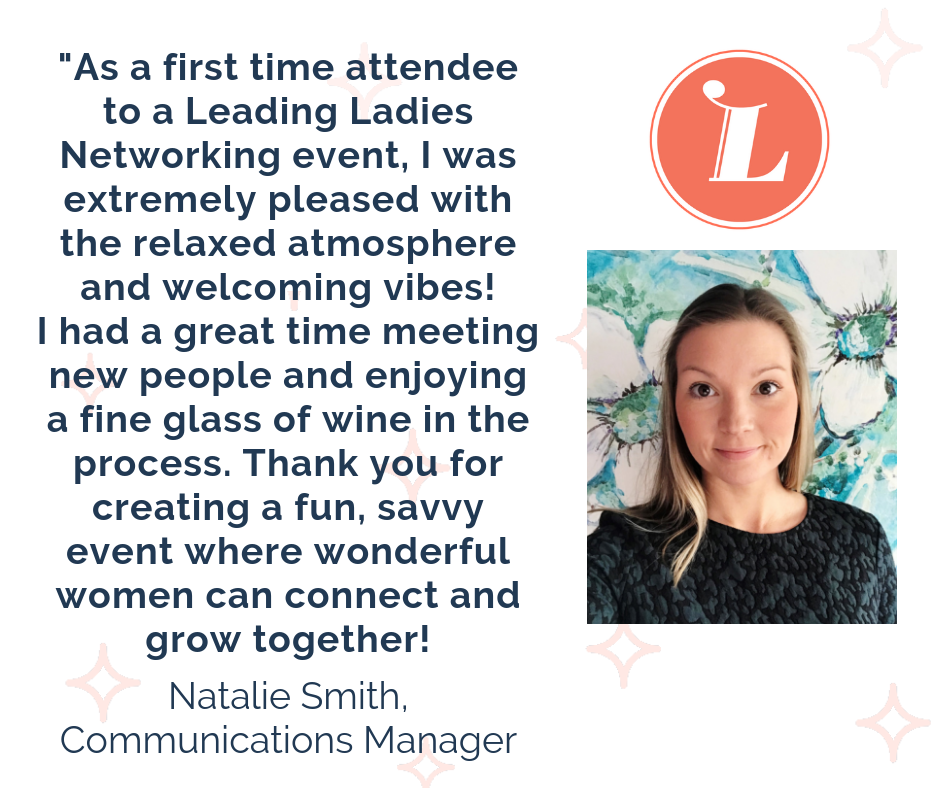 We want to hear your networking success stories!! Did you make a fabulous new connection? Land a new client? Make a new BFF? We'd love to hear about it – please share your success stories here and you could be featured in a future testimonial!!
Check out our latest one from Natalie Smith who attended one of our events for the first time this January! Don't forget, only 3 events left in 2019!
Feel free to share and please tag: Leading Ladies Networking, Menna Riley, Chantal Routhier Photography & Lot Six – plus everyyone you know in the photos!
#leadingladiesnetworking #happynetworking #leadingladieshq #collaborationovercompetition #lotsix #womenbusiness #atlanticcanada #atlanticwomeninbusiness #sipchatconnect #whoruntheworld