Well ladies, we certainly wrapped up 2018 in style!! We welcomed our friend, Minister Scott Brison, the Minister of Digital Government and President of the Treasury Board as a special guest who spoke with us about how the federal government is working hard to give women the tools and regulatory environment they need to grow their businesses. Check out our photos below, and see his tweet here!
We were also fortunate to welcome guest photographer Hannah Jackson since our regular photographer Chantal Routhier was called away for a wedding! We had so much fun and I especially want to thank our powerhouse Wing Women:
Wendy Brookhouse of Black Star Wealth
Stefanie MacDonald of Halifax Paper Hearts
Kerra Aucoin Mansfield of KA Social Media, and
Brigid Milway of What, These Old Things?
Our Wing Women bring an extra special element to the networking experience, a safe place to land if you feel like you're flailing in the wind when you shift conversations and find yourself conversation-less. They're present at each event to put the 'safety net' in networking. They are also all EXPERTS in their field so don't forget to take advantage of the chance to connect and get some complimentary consultation time.
A massive thank you as always to our venue host and partners, Lot Six Bar & Restaurant. The cocktails and food are to die for and top it off with staff that understand customer service excellence, all within an incredible atmosphere in the heart of Halifax. Do you want to book your event, date or business besties night out at Lot Six? Click here to inquire.
WING WOMEN is the newest, coolest addition to Leading Ladies since we added a complimentary welcome cocktail? Want to be a featured future Wing Woman, or know someone who you'd LOVE to see? Apply here: Wing Woman Application.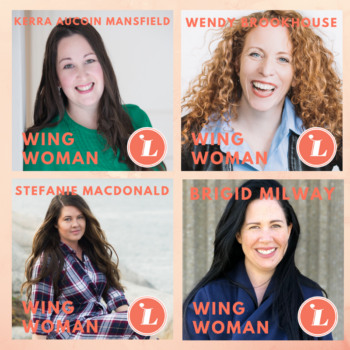 We were also fortunate to have Carolyn Crewe of Duckish who was on-hand to give away a beautiful gift basket full of my favourite products. Thank you Carolyn, I was so excited to give away the basket I was lucky to have you there to talk about the history and how magical the products are!
Thank you to Kathleen Lingley and Jessica Berry who graciously greeted everyone when they arrived. You were fabulous, thank you so much!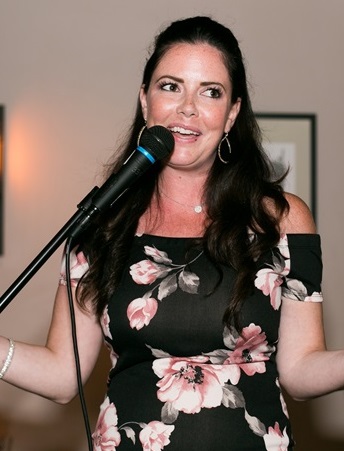 Menna knows first-hand that face-to-face networking is the number one way to drive referrals and new clients to your door. Acquiring new clients is more complex and expensive than ever and making sure you are out there networking effectively is more important than ever before. If you would like to book Menna for a presentation, lunch & learn or as a guest speaker, visit the speaking page and send your details. 
Thank you to one and all for a fabulous year of networking and here's to an even more exciting year ahead in 2019! Did you make a fabulous new connection? Land a new client? Make a new BFF? We'd love to hear about it – please share your success stories here and you could be featured in a future testimonial ?