What a fabulous kick off to 2019, with our first of four events entirely SOLD OUT – Ladies, this is our year! 
Our official photographer Chantal Routhier was on hand to capture 'only our good sides' as you can see by all the incredible images she captured of all of you connecting and having a great time doing it!
I especially want to thank our powerhouse Wing Women:
Anita Kirkbride of Twirp Communications
Dr. Ashley Margeson of Cornerstone Naturopathic
Rebekah Higgs of Matriarch Productions & DIY Mom.ca
and Lizzie Moore of Oceanstone Resort
Our Wing Women bring an extra special element to the networking experience, a safe place to land if you feel like you're flailing in the wind when you shift conversations and find yourself conversation-less. They're here for you at each event to put the 'safety net' in networking. They are all EXPERTS in their field so you get to  take advantage of the chance to connect and get some complimentary consultation time.
WING WOMEN is the newest, coolest addition to Leading Ladies since we added a complimentary welcome cocktail? Want to be a featured future Wing Woman, or know someone who you'd LOVE to see? Apply here: Wing Woman Application.
Every event just keeps getting better and better – as I announced at our January event, there will only be FOUR EVENTS in 2019 total! That means there are just three left!! Why? Because our leading ladies chefs are cooking up something HUGE and we needed to make way for it!
Thank you to our rockstar venue: Lot Six Bar & Restaurant. We are obsessed with your incredible cocktails and appetizers and you truly know how to keep our guests happy.. Want to book your next event, hot date or business besties night out at Lot Six? Click here to inquire.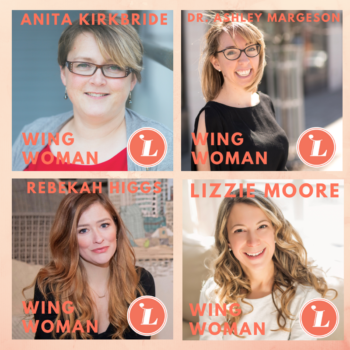 We were fortunate to have prizes from Lindsay MacPhee at The Floatation Centre! *Book your next float and use the not-so-secret password: "Leading Ladies", for a special discount and gift!! Thanks also to Monique Price of Modern Age Spa, who donated a price package worth over $175!! Plus, one lucky lady walked away with a gorgeous bouquet of flowers and gift certificate to Lot Six!
And a huge thank you to Maclean Smith who graciously greeted everyone when they arrived.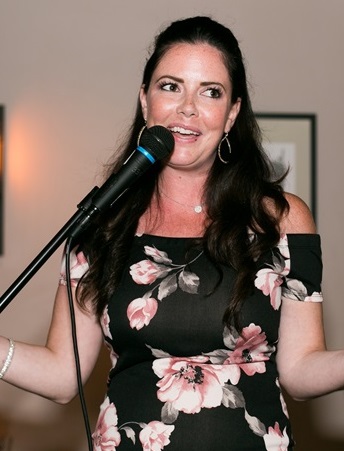 Menna knows first-hand that face-to-face networking is the #1 way to drive referrals and new clients to your door. Acquiring new clients is more complex and expensive than ever and making sure you are out there networking effectively is more important than ever before. If you would like to book Menna for a presentation, lunch & learn or as a guest speaker, visit our speaking page and email us your details!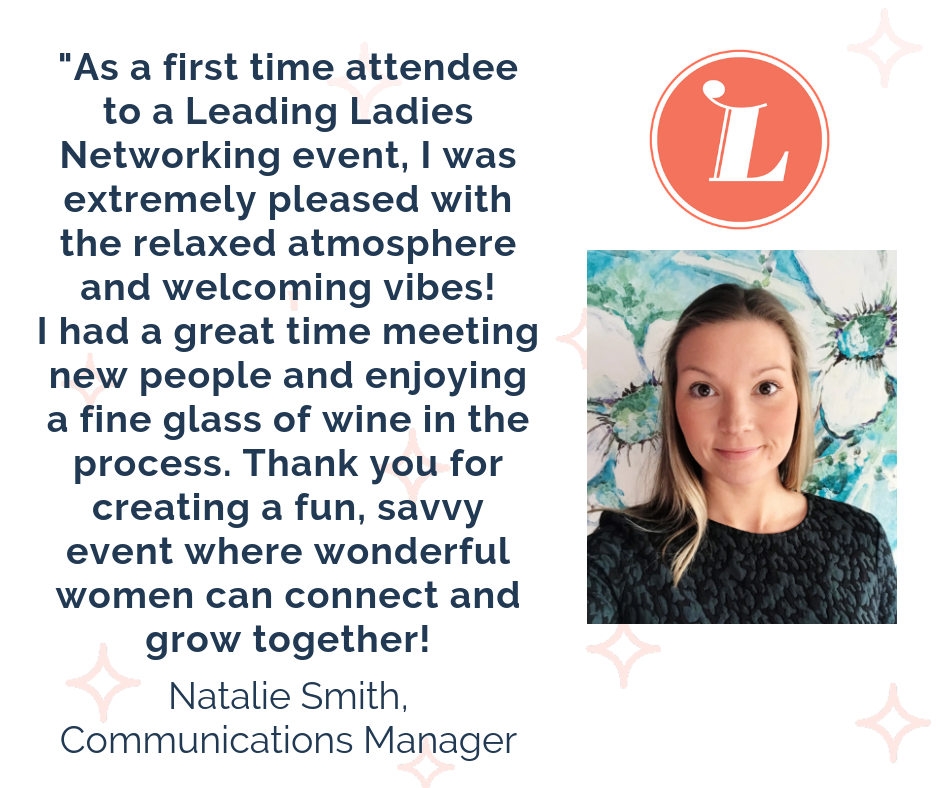 We want to hear your networking success stories!! Did you make a fabulous new connection? Land a new client? Make a new BFF? We'd love to hear about it – please share your success stories here and you could be featured in a future testimonial!!
Check out our latest one from Natalie Smith who attended one of our events for the first time this January! Don't forget, only 3 events left in 2019!
Feel free to share and please tag: Leading Ladies Networking, Menna Riley, Chantal Routhier Photography & Lot Six – plus everyyone you know in the photos!
#leadingladiesnetworking #happynetworking #leadingladieshq #collaborationovercompetition #lotsix #womenbusiness #atlanticcanada #atlanticwomeninbusiness #sipchatconnect #whoruntheworld